Zoutmanstraat, Den Haag
Zoutmanstraat, Den Haag
Google Cardboard VR tour
Google Cardboard VR tour
Client
Opdrachtgever
Brinkstaete
n/a
Google Cardboard Interior Tour.
Google Cardboard interieur tour.
This is a panoramic tour of an interior for an as yet unbuilt appartment in The Hague. This works on the dektop and on mobile. In the case of mobile, extra VR options are available. The cardboard option effectively transforms the phone into an immersive VR device ! While on mobile, focusing on the arrows transports the viewer to a new room. It is interesting to note that this type of VR can also be used to create an animation.
Dit is een panorama tour van een nog ongebouwd appartement in Den Haag. Het werkt op de desktop en op relatief moderne smartphones. Op het mobiele platform zijn extra VR opties beschikbaar. De cardboard optie transformeert de panorama's effectief in een immersieve VR ervaring ! Een interessente optie is om dit type panorama ook in te zetten in de productie van een animatie.
Google Cardboard VR tour
Google Cardboard VR tour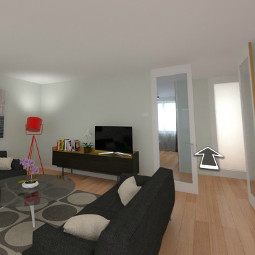 Walking through the design with the client.
Architect neemt de klant mee in het ontwerp.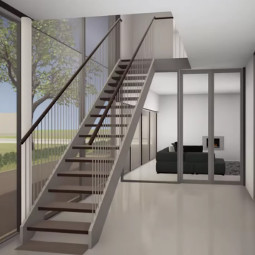 Animation of a housing complex designed by Mecanoo
Animatie van een woningcomplex ontworpen door Mecanoo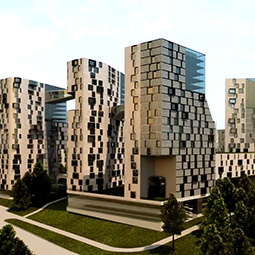 The new product of the architect, Real-time 3d Apps.
Het nieuwe product van de architect, Real-time 3d Apps.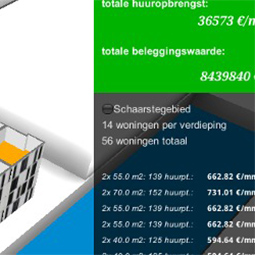 Competition design by Mecanoo
Competitieontwerp Mecanoo architecten b.v.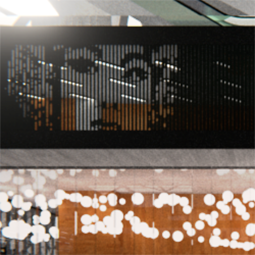 Hospital Tender Design Mecanoo
Ziekenhuis tender indieningsontwerp Mecanoo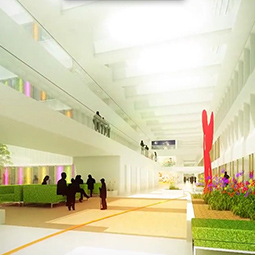 Using VR to remotely evaluate a complex design problem.
VR ingezet om op afstand een complex ontwerpprobleem te evalueren.