Oculus Rift application.
Oculus Rift applicatie.
Walking through the design with the client.
Architect neemt de klant mee in het ontwerp.
Date
Datum
10 August 2015
Voor de firma intovirtual heb ik een VR app gemaakt voor de Oculus Rift. Het was een snel proces met een snelle oplevering, de tijd van pdf van de architect (niet mijzelf) tot applicatie was 5 dagen. De applicatie is opgeleverd als een windows applicatie en als een OSX applicatie. Onderstaande animatie is een real-time screencast van een walkthrough. De framerate is niet ideaal, dit is te wijten aan de screencast software. Echter, voor een nominale meerprijs is het mogelijk om een volwaardig camerapad uit te renderen tot een 30fps 1080p animatie. Dit is een instap budget applicatie met een snelle oplevering, het is misschien interessant om deze wijze van presenteren een aantal keer gedurende het hele ontwerpproces van schets tot start bouw in te zetten.
For the firm intovirtual I created a VR application for the oculus rift. It was a fast-lane process that delivered the application five days after receiving the pdf drawings of the architect (not myself). The application shipped both for the windows as the OSX platform. The following animation is a real-time screencast of a walkthrough. The framerate is compromised by using the screencast software, however, it is interesting to note that one could easily commission a complementary animation by rendering out a real camera path. This is an entry-level budget application with a fast delivery, it would be interesting to implement this type of presentation a number of times throughout the process from sketch design to groundbreaking ceremony.
Google Cardboard VR tour
Google Cardboard VR tour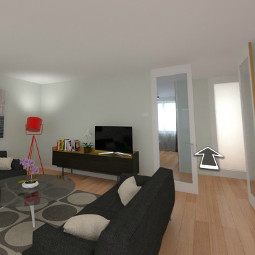 Walking through the design with the client.
Architect neemt de klant mee in het ontwerp.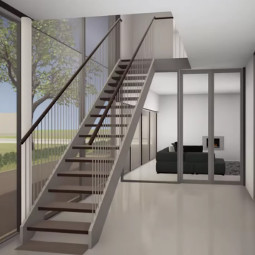 Animation of a housing complex designed by Mecanoo
Animatie van een woningcomplex ontworpen door Mecanoo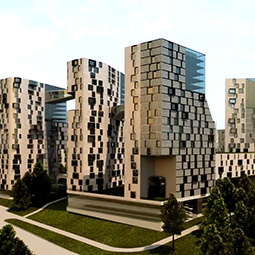 The new product of the architect, Real-time 3d Apps.
Het nieuwe product van de architect, Real-time 3d Apps.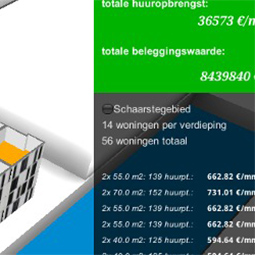 Competition design by Mecanoo
Competitieontwerp Mecanoo architecten b.v.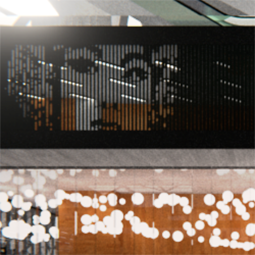 Hospital Tender Design Mecanoo
Ziekenhuis tender indieningsontwerp Mecanoo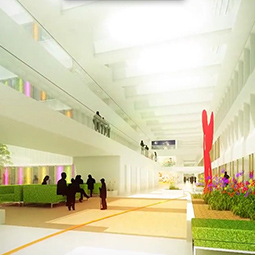 Using VR to remotely evaluate a complex design problem.
VR ingezet om op afstand een complex ontwerpprobleem te evalueren.